New book review online
Noise and the Brain: Experience Dependent Developmental and Adult Plasticity - Jos J. Eggermont. Academic Press, 2013
Reviewed by Robert V. Harrison
---
DESFORM 2019 | DESIGN AND SEMANTICS OF FORM AND MOVEMENT, XI EDITION - Call for papers
OCTOBER 9-11, 2019
In recent decades, design has faced great challenges and profound transformations. Its traditional approach to crafting and shaping the tangible world has been revolutionized by the way this very world has changed, becoming infused with digital technologies that have made it smarter, more interactive, and more connected.
Recent technological developments have generated even more rapid and extreme changes. The emergence of AI, machine learning, flexible electronics, miniaturized and implantable sensors, and hybrid synthetic- biological materials have not only provided designers with new design ingredients, but also generated new cultural and social landscapes in which they must design.
This edition of the DeSForM conference will explore the implications of these recent and emerging technological transformations in the practice of design, with a particular focus on the aesthetics and human experience of these new systems.
Designing beyond intelligence means that the design of such advanced and smart ecosystems should consider issues beyond mere algorithmic thinking and functionality. Scholars in the design field should start reflecting on the connections and mutual relations between the performance of these intelligent ecosystems and their physical appearances, aesthetics, interaction modalities, and personalities. In doing so, they will be able to address the design of ecosystemic user experiences.
DeSForM has traditionally dealt with the design of new, dynamic and interactive artifacts supported by the rise of intelligent systems (sensors, processors, algorithms, actuators, smart materials, etc.). Such systems are becoming more and more complex and sophisticated, giving birth to new forms of digital-physical hybridizations, i.e. dynamic ecosystems where advanced materials, sensing technologies, artificial intelligences, data, and humans are deeply interconnected and mutually shaped. These emerging hybrid ecosystems have already reached a point where their understanding, design, and evaluation ask for the development of new approaches and tools, as the experiences they create are far more complex to foresee and assess.
In this edition, we challenge scholars in this field to start thinking beyond designing for and with intelligence embedded into single artifacts, to broaden their focus and start addressing designing for distributed, hyperconnected, and complex intelligent ecosystems, and how their meaning, experience, and ethics can be approached in this new landscape.
This evolving context of design calls for new design skills and ways of thinking that go beyond the traditional field of design, as well as the creation of multi-disciplinary and adaptable teams able to envision new interactive, interconnected and even unpredictable systems.
The emergence of AI, robotic solutions, and big data connected with the spaces, objects and people we interact with everyday, will create new landscapes for future generations of designers. This will require designers to adopt new lenses in the design and evaluation of emerging technology, and it will necessitate that designers equip themselves with new ethical paradigms.
This conference will face the need to explore new frontiers for design, where emerging forms of distributed intelligence become design material. This material should be fully investigated in terms of tangible manifestations, implications and impact on the design process, user experience, and social consequences. The conference will be structured around four main topics: Experiencing Complexity, Interacting with New Intelligences, Societal Impacts & Design Ethics, and Future Roles of Designers.
Conference topics
Submissions should be focused on one or more of the following themes. In addition to these topics, contributions addressing the general conference interests (i.e. designing meanings, semantics and aesthetics of smart, dynamic and interactive artifacts) are also accepted.
EXPERIENCING COMPLEXITY
The role of aesthetics in dynamic digital-physical ecosystems
Designing and evaluating user experience in complex digital-physical ecosystems
Systemic design
Design tools to tackle complexity in technology-enriched systems
SOCIETAL IMPACTS & DESIGN ETHICS
Algorithmic decision making, autonomous systems and their impact on user experience and behavior
Designing for transparency and reliability
Emerging technologies and their effects on society
Design tools for ethics
Future challenges for design
INTERACTING WITH NEW INTELLIGENCES
How artificial intelligence transforms artifacts (objects, spaces) and their interaction modalities.
Embodying artificial intelligence through design; tangible forms and appearances of AI
How products' aesthetics and user experience will change through AI:
At home, living experience in the private domain
At work, working experience in the semi-public domain
In society, connected experience in the public domain
FUTURE ROLES OF DESIGNERS
In designing for complexity
In creating new forms of artificial intelligence and interactions with them
In designing for society
In designing with technology for social innovation
Submissions
We invite authors to submit high-quality, previously unpublished, original contributions that explore one or more conference topics. Submitted papers (both full and short) will be assessed through a double-blind review process and accepted papers will be published in the conference proceedings. Contributions can fall into one of the following categories:
Full papers (Oral presentation)
Full papers should be up to twelve pages (including references). Submissions should be anonymized for double-blind review. Accepted papers will be given a 20 minute presentation slot at the conference and will be included in the proceedings.
Short papers (Demonstration + Poster)
Short papers should be up to six pages (including references). Submissions should be anonymized for double-blind review. Short papers should describe actual design or art projects, which will be presented through live demos and posters during the conference. Submitters of short papers are also encouraged to provide in their papers a link to download media demonstrating their results, whether images, videos, or other media types. All content should be anonymized for double-blind review. Short papers will be included in the proceedings.
How to submit your paper
Please submit your proposal through the Easy-Chair platform. If you are a new user of Easy-Chair, you will be required to create an account. Once you are logged in, click again on the below link to ensure that you are visualizing the DeSForM 2019 page. The uploaded file must be in PDF format and should not exceed 20 MB.
See https://desform19.org for more information.
KEY DATES
NOV 15, 2018
Submission opening
MARCH 1, 2019
Full/Short paper submission deadline
MAY 1, 2019
Notification of acceptance
MAY 1, 2019
Conference registration opening
MAY 31, 2019
Camera ready paper deadline
MAY 31, 2019
Early bird registration closing
SEPT 15, 2019
Conference registration closing
SEPT 30, 2019
Seminar/Workshop registration closing
---
URBAN SOUND SYMPOSIUM | April 3-5, 2019 in Ghent, Belgium - Soundscape hackathon
The organizing committee of the International Urban Sound Symposium is proud to announce the first Soundscape Hackathon! This hackathon is held as a satellite event to the main symposium, and will take place in parallel to the symposium in De Krook, the new media centre of Ghent.
Goal and objectives
The goal of the soundscape hackathon is to generate awareness and create support for the design of urban soundscapes, and ultimately to foster the introduction of urban soundscape design in education and practice.
During the soundscape hackathon, teams of up to 4 people compete to redesign and improve the soundscape at selected urban open spaces worldwide. Teams are provided with high-quality immersive audiovisual recordings (360-degree video and spatial audio), collected within the framework of the Urban Soundscapes of the World project, in cities such as Berlin, Montreal, Hong Kong, Chicago or New York. Teams are required to develop software to alter the spatial audio recordings by adding or suppressing sounds originating from various directions, and subsequently to design a series of scenarios that present an improvement of the soundscape based on the original recordings.
An international jury will evaluate the designed sound environments and the way they are presented in VR to lay persons and professionals, and will award the winning team.
Planning
Teams will be given a detailed task description and all materials on Wednesday April 3 at 9 am, and they will have time to actively work on their project until Friday April 5 at noon. Participants of the soundscape hackathon are free to attend any of the lectures at the Urban Sound Symposium if they desire to do so.
On Friday April 5 in the afternoon, the teams will present their results to the jury and to any interested participants of the Urban Sound Symposium, during a demo session at De Krook.
Note that teams cannot claim ownership of their designs or of the supporting software.
Where will it take place?
The soundscape hackathon will take place in the brand new media centre of Ghent, called De Krook. This venue houses the library of Ghent, together with the media labs of Ghent University and imec. It is located within the city center of Ghent, only a 10-minute walk from Het Pand where the main symposium takes place. The media lab will provide one computer and one set of VR glasses for each team. Furthermore, the media lab is equiped with a state-of-the-art Iosono wave field synthesis system provided by Barco Audio Technologies (see pictures on the right), which can be used by the teams to test their acoustic designs. Technical staff will be available to support playback of spatial audio on this system.
Who can participate?
Teams of up to 4 people are invited to apply for the soundscape hackathon. We specifically target master students, PhD students and postdocs in acoustics, architecture, computer science, urban design or any related field, with an interest in soundscape design and virtual reality. The hackathon is open to people of all nationalities.
How to apply?
To apply for the soundscape hackathon, please send the following to hackathon@urban-sound-symposium.org before January 31, 2019:
The name of the team

The names of the members of the team (4 members maximum)

A short CV of each team member (1 page maximum per CV)

A joint motivation letter (1 page maximum)
A limited number of teams will be selected on the basis of their CV's and motivation letter; selected teams will be announced in the course of February 2019, and will be provided with the detailed regulations of the hackathon in due time.
Participation to the hackathon is free of charge. Participants have to cover travel and accommodation expenses themselves, but several alternative accommodation options close to the hackathon venue will be proposed by the organizers.
Award
The winning team will receive an award in cash of 1.500 euro.
---
Research Fellow: Making Sense of Soundscapes
University of Salford - School of Computing, Science and Engineering
Permanent or length of contract: Fixed Term - 10 months
Applications are invited for a Research Fellow to join an EPSRC-funded project "Making Sense of Sounds" for 10 months starting January 2019. The project is investigating how to make sense from sound data, focussing on how to convert sound recordings into understandable and actionable information, and specifically how to allow people to search, browse and interact with sounds. We have several outcomes for individual sounds and we now wish to investigate time-varying real urban soundscapes.
You will be responsible for measuring and modelling how people perceive urban sound scenes, using quantitative and qualitative methods.
Your work will lead to new representations of human processing of everyday sound, and will be exploited by machine listening researchers on the project.
You will have a PhD in experimental psychology, psychoacoustics, audio perception or a research topic with significant content directly relevant to understanding perception. You are expected to have significant research experience in designing perceptual studies, preferably for sound and in multidimensional statistical analysis. Research experience in physiological response to sound and programming in Matlab, Python or R are desirable.
The project is led by Prof Mark Plumbley in the Centre for Vision Speech and Signal Processing (CVSSP) at the University of Surrey. You will be based in the Acoustics Research Centre (ARC) at the University of Salford and work under the direction of Prof Bill Davies and Prof Trevor Cox.
The ARC is one of the two large acoustics research groups in the UK. Key areas include human response to sound and vibration, audio signal processing and reproduction, building and architectural acoustics, environmental noise, soundscapes, outdoor sound propagation, remote acoustic sensing of metrological conditions and transducer design. The Centre has state-of-the-art acoustics laboratories, including an anechoic chamber, two semi-anechoic chambers, a listening room and a spatial audio booth.
Informal enquires are welcome, to: Prof Bill Davies (w.davies@salford.ac.uk) or Prof Trevor Cox (t.j.cox@salford.ac.uk).
Expected start date: As soon as possible
Please note the vacancy closes at 23:59 on the date provided.
All appointments will be made on merit, and as an equal opportunities employer, we welcome applications from all suitably qualified persons.
In recognition of our commitment to create a diverse team that draws from our widest talent pool we would particularly encourage applications from groups who are currently under-represented at this level, which in this case is our female applicants.
For more information and to apply for this vacancy please visit: www.jobs.salford.ac.uk
Interview date: TBC
At the University of Salford we are committed to an inclusive approach to promoting equality and diversity.
---
Call for Papers | SONOLOGIA 2019: I/O – International Conference on Sound Studies
SONOLOGIA 2019: I/O – International Conference on Sound Studies
April 9-12, 2019 – São Paulo, Brazil
DEADLINE: November 1 st , 2018.
In 2016 we had the first edition of SONOLOGIA: International Conference on Sound Studies, a transdisciplinary event attended by researchers from seventeen countries and five continents with contributions from fields of study as broad as music, sound art, anthropology, visual arts, theatre, literature, architecture, history, sociology, media studies, gender studies, among others. This second edition of the event proposes the theme I/O. An acronym which, metaphorically mobilized, provides a powerful way of addressing the diverse and problematic relations between the "I" and the "other", as well as "inside" and "outside".
This second edition of SONOLOGIA: International Conference on Sound Studies proposes the theme I/O. An acronym which, metaphorically mobilized, provides a powerful way of addressing the diverse and problematic relations between the "I" and the "other", as well as "inside" and "outside". By focusing on matters of alterity, subjectivities, limits, boundaries and crossings – either cultural, territorial or disciplinary – we invite papers devoted to particular and contingent relations that take to task hegemonic theories and practices in sound studies. Although the pairing of categories may indicate opposing notions, by retaining the slash [/] we intend to focus on inquiries that disrupt the limits of each category and suggest possible continuities, exchanges and intertwinements between the terms of the relation.
• Politics of sound and sound making. Institutionalization of artistic practices and research. Sound activism. Violence, war, control tactics and sonic torture.
• The role of technique and technology in listening and sound making. Critical perspectives on the repurposing of technology, precariousness, experimental lutherie.
• Discourses on listening and sound practices. Aspects of legitimacy, politics, place, alterity, gender or race, from the perspective of non-binary, non-normatives, post-colonial or counter-hegemonic epistemologies.
• Identity and alterity in sound practices in Latin America. Discussions regarding hybridity, interculturalism, miscegenation, transnationality.
• Sound materiality and immateriality. Critical inquiries regarding sonic materialisms and the limits of aurality. Ontological debates about sound and audio culture.
• Sound and territoriality. Politics of space and poetics of memory and forgetting within practices such as site-specific art, installations, soundscapes, sound walks, field recording, sonic cartographies.
• Crossovers between sound, voice, body and visuality. Studies on presence, performances and artistic practices related to theatre, dance, audiovisual, performance and literature, regarding its contingencies and particularities.
• (In)disciplines of sonic creative processes. Limits and ruptures in collective or individual creative practices. Human/non-human interaction. Alternative proposals of documenting and sharing creative processes.
Confirmed keynote speakers:
Jonathan Sterne (McGill University) and Susan Campos-Fonseca (Universidad de Costa Rica) The conference will happen in São Paulo, Brazil, in April 9-12, 2019. Activities will be held at the Centro de Pesquisa e Formação of SESC.
Language and format
The official language of the event is English. However, inspired by the theme of the conference – I/O – we encourage that participants strive to relate in a flexible and inclusive manner with the language issue during the conference. In line with this perspective, we invite submissions of extended abstracts in either English, Portuguese or Spanish. Afterwards selected participants shall submit their complete papers, and present them in the conference, in English.
We accept alternative formats of papers that reflect critical and creative necessities of theoretical, practice-based or artistic research. However, the use of special technical resources needs to be evaluated jointly with the organizing committee. Paper presentations should last 20 minutes followed by up to 10 minutes of questions.
Submission guidelines
Please submit your extended abstract (in Portuguese, Spanish or English) of a max. 800 words, and a short bio (50 words) no later than November 1st, 2018 by 11:59pm Pacific Standard Time (GMT -3) to sonologia@usp.br. Please allow 24-48 hours for confirmed reception.
Selected presentations will need to submit camera-ready papers (in English) by February 25th 2019 with a provided (by us) ODT/ MS Word templates (max. 7000 words in A4 format). The papers will be published online in the conference proceedings.
Important Dates
• Submissions deadline: November 1, 2018
• Selection results: December 17, 2018
• Camera-ready paper deadline: February 25, 2019
For more information:
http://www2.eca.usp.br/sonologia/2019/
Audio Mostly 2019: A Journey in Sound - 18th to 20th September 2019 | Call for Papers

As an interdisciplinary audio conference, Audio Mostly would like to welcome paper submissions from anyone interested in audio design, interaction and technology. The special theme for the conference this year is 'A Journey in Sound' and we would particularly encourage papers relating to this theme for at the conference this year. We often have different experiences of sound and music though out our lives, there are sounds that remind us of different places and people. We also have different playlists and songs that take us back and remind us of certain times and events. Throughout our lives we are interacting with sounds and music, we are on a journey in sound. This year the theme of the conference is open to interpretation, but people might think about the following, in relation to the theme:
· Sonic aspects of digital stories, documentaries and archives
· The soundtrack to our lives. Archiving and sharing sound
· The emotional potential of a sound, how might this be used to support interaction
· The different uses of sound and music across different settings
· The re-use of recollections and memories by composers and sound designers
· The development of musical tools that can let us express our experiences over time
· Socio-technical uses of AI create highly personalised soundtracks that respond to one's context
· Adaptive sound and music use in journeys, time and the creative use of data
Audio Mostly 2019 encourages the submission of papers (oral/poster presentation) addressing such questions and others related to the conference theme and the topics presented below.
LIST OF TOPICS
The Audio Mostly conference series is interested in sound Interaction Design & Human-Computer Interaction (HCI) in general. The conference provides a space to reflect on the role of sound/music in our lives and how to understand, develop and design systems which relate to sound and music – we are particularly interested in this from a broad HCI perspective. We encourage original papers (oral/poster presentation) addressing the conference theme or other topics from the list provided below. We welcome multidisciplinary approaches involving fields such as music informatics, information and communication technologies, sound design, music performance, visualisation, composition, perception/cognition and aesthetics.
· Accessibility
· Aesthetics
· Affective computing applied to sound/music
· AI, HCI and Music
· Acoustics and Psychoacoustics
· Auditory display and sonification
· Augmented and virtual reality with or for sound and music
· Computational musicology
· Critical approaches to interaction, design and sound
· Digital augmentation (e.g. musical instruments, stage, studio, audiences, performers, objects)
· Digital music libraries
· Ethnographic studies
· Game audio and music
· Gestural interaction with sound or music
· Immersive and spatial audio
· Interactive sonic arts and artworks
· Intelligent music tutoring systems
· Interfaces for audio engineering and post-production
· Interfaces or synthesis models for sound design
· Live performing arts
· Music information retrieval & Interaction
· Musical Human-Computer Interaction
· New methods for the evaluation of user experiences of sound and music
· Participatory and co-design methodologies with or for audio
· Philosophical or sociological reflections on Audio Mostly related topics
· Psychology, cognition, perception
· Semantic web music technologies
· Spatial audio, interaction design and ambisonics
· Sonic interaction design
· Sound and image interaction: from production to perception
· Sound and soundscape studies
SUBMISSION INFORMATION
Paper submissions can be presented in the two following formats:
· Short papers (4 pages) should present a work-in-progress.
· Long papers (5-8 pages) should present a substantial contribution to the field.
Please see the Authors' instructions & submission section of the website for submission templates and further information on the submission process.
Submission Site
https://easychair.org/conferences/?conf=am2019
Guidance
Audio Mostly 2019 papers can be of the following nature:
· Original research papers, which report original research methods and results.
· Review papers, which typically summarise the current state-of-the-art on a topic.
· Position papers, which typically present opinions about specific issues.
· Case study papers, which typically present practical situations in real-world contexts that can contribute to existing knowledge of the field.
Upon paper submission, authors will have the possibility to give their preferences for oral or poster presentations. The final mode of presentation (oral/poster) will be based on the review process and program constraints, and will be communicated to the authors upon acceptance.
Review and Selection Process
Papers will be subject to single blind peer-review by at least two reviewers and included in the conference proceedings.
We encourage authors of papers to also consider their work for the Demo track, wherever relevant (see Call for Demos and guidelines below).
Audio Mostly 2019 proceedings will be published by the Association for Computing Machinery (ACM) (to be confirmed) and made available through their digital library.
Dates
Submission Deadline: 24th May 2019
Acceptance: 14th July 2019
Camera Ready: 9th August 2019
Registration
Audio Mostly requires that at least one author of each accepted paper must be registered to the conference to give the oral or poster presentation.
Contact
For more information or questions, please contact the Paper and Poster Chairs: Adrian Hazzard – adrian.hazzard@nottingham.ac.uk or Elizabeth Kelly – elizabeth.kelly@nottingham.ac.uk
---
JSS Call for Papers: Soundscapes of Latin America
Music, radio, and TV broadcasts; blaring loudspeakers, public announcements, street vendors; city sounds, sounds of progress, sounds of revolution, or sounds of change; sounds deliberately produced or emerging unintentionally, serving a disciplinary function or expressing forms of freedom; musical as well as non-musical (functional) sounds; overwhelming natural sounds of rain forests, the pampas, and highlands.
Latin America is filled with sounds; indeed, its cities might count among the noisiest of the world, in notable contrast with the (relative) quietness of its rural areas and wild nature. Is it possible to identify specific Latin American soundscapes? How can they be characterized? What can be heard there? How should we listen to them, experience them, affect and be affected by them? What is their political, social, religious, ethical, economic, aesthetic influence or meaning?
The Journal of Sonic Studies is searching for scholarly and artistic contributions that deal with the connections and relationships between Latin American history, culture, society, and politics and the production, distribution, and reception of sounds, noises, and silence. The broader aim of this special issue is to establish "sound" as an analytical category that provides us with challenging perspectives on and a new understanding of Latin America. Therefore, our call does not focus on a particular historical period or research methodology, but seeks to bring together scholars and artist-researchers who share an interest in Latin American soundscapes.
Themes for submission may include but are not limited to:
- The sonic identity of any Latin American space
- Differences between Western and Latin American soundscapes
- Latin American (contemporary) sound art
- The role, position, and function of music in contemporary Latin American societies
- Sonic histories of Latin America
- Listening cultures of Latin America
- Politics of sounds or the sounds of politics in Latin America
- The role of silence in Latin American societies and/or discourses
- The role of sounds in Latin American religious practices
- Rural "versus" urban soundscapes
Deadline
Potential contributors are invited to submit completed essays by September 1, 2019.
For more information, or to submit an essay, please contact noise@sonicstudies.org
TheJournal of Sonic Studiesis a peer-reviewed, online, open access journal providing a platform for theorists and artist-researchers who would like to present relevant work regarding auditory cultures, to further our collective understanding of the impact and importance of sound for our cultures. The editors welcome scholarly as well as artistic research and also expect all contributions to have a firm theoretical grounding. Priority is given to contributions that explicitly use the Internet as a medium, e.g. by inserting A/V materials, hyperlinks, and the use of non-conventional structures. JSS invites potential contributors to use the Research Catalogue as the platform in which the submission is presented (see http://www.researchcatalogue.net/). Other submission guidelines can be found at sonicstudies.org/guidelines.
---
ICA 2019 – Call for Papers
The German Acoustical Society (DEGA) is pleased to invite you to the 23rd International Congress on Acoustics - ICA 2019 - in the beautiful and historical city of Aachen. The ICA 2019 takes place from 9 to 13 September 2019. It will also include the 4th EAA Euroregio conference.

Registration and submission of abstracts is now officially open. You are welcome to join the global community of acousticians at ICA and submit your abstract until 1 February.

*Official Call for Papers: www.ica2019.org/authors/call-for-papers *
*Conference Website and registration: www.ica2019.org *

We are looking forward to seeing you in Aachen next summer.

With our very best regards,

ICA 2019 organizing team

Michael Vorländer (Congress Chair)
Janina Fels (Congress Vice-Chair)
Martin Ochmann (Program Chair)
---
Conference Announcement: Acoustics of Empire ( December 7-8, 2018, University of Cambridge)
The long 19th century was a period of dramatic political, scientific and technological change. Both sound studies and global/postcolonial studies have focused on this period, but have largely done so independently of one another. This conference raises questions of how sound and sound technologies were bound up in colonial and imperial practices, and how that global political context simultaneously shaped the science and practice of hearing and thinking about sound. In short, how might we imagine a global history of 19th-century acoustics and aurality?
More details here, including the full conference programme
Register for conference here (£30 waged/£10 unwaged; Cambridge students free)
Participants:
Peter McMurray, co-organizer (University of Cambridge)
Priyasha Mukhopadhyay, co-organizer (Yale University)
Elleke Boehmer (University of Oxford)
Alejandra Bronfman (SUNY Albany)
Hyung Kyong Hannah Chang (Sungkonghoe University)
Nicholas Cook (University of Cambridge)
James Davies (UC Berkeley)
Ziad Fahmy (Cornell University)
Alexandra Hui (Mississippi State University)
Nazan Maksudyan (Humboldt Universitaet Berlin)
Jairo Moreno (University of Pennsylvania)
Anindita Nag (Max Planck Institute for the History of Science)
Rumya Putcha (Texas A&M University)
Sindumathi Revuluri (Harvard University)
Gavin Steingo (Princeton University)
David Trippett (University of Cambridge)
Richard Williams (SOAS University of London)
Part of the ERC-funded project Sound and Materialism in the 19th Century.
Questions? Contact erc-sound@mus.cam.ac.uk
---
New podcasts online
Podcast Thirteen is online, which features artist Tim Shaw. This is the final podcast of The Dominant Eye series. In addition, the closing panel discussion of the "The Ecology of Sound" symposium can be auditioned on the Podcast page. The podcasts can be found here, or go directly to Podcast Thirteen by following this link, or to the closing panel discussion via this link.
---
Issue 17 of JSS online
We are proud to announce that Issue 17 of JSS is now online. This issue again is a special issue, this time centred around sonic information design. Guest editors for this issue are David Worrall and Stephen Barrass. Sonic Information Design refers to the design of sounds to provide useful information in applications that have impact in our daily lives. The articles in this special issue of the Journal of Sonic Studies on Sonic Information Design had their origins as responses to the theme of the 22nd International Conference for Auditory Display, held in Canberra, Australia in 2016. JSS 17 includes the following papers:
---
OPEN CALL FOR AUDIO PAPERS | AUDIO PAPER SYMPOSIUM - Performative formats and sonic argumentation, 10‑11 December 2018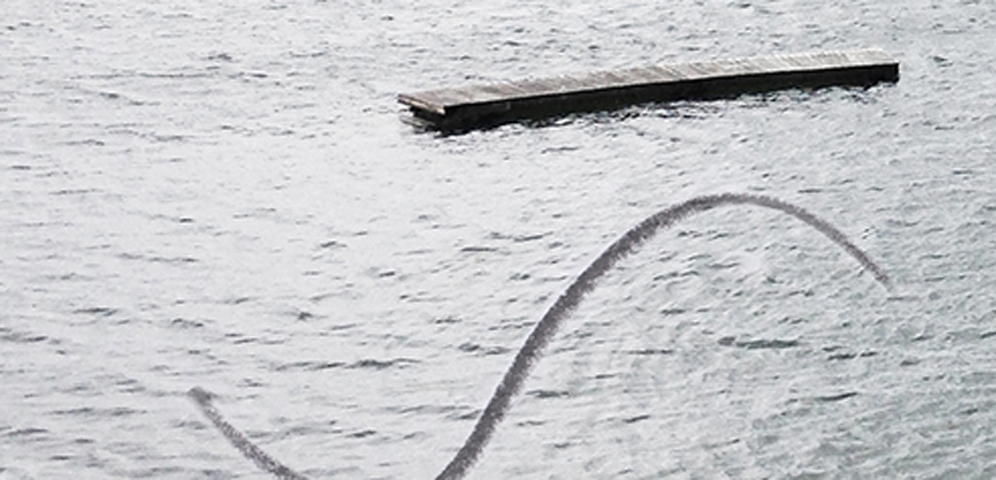 OPEN CALL FOR AUDIO PAPERS
Deadline: November 1, 2018
AUDIO PAPER SYMPOSIUM - Performative formats and sonic argumentation / 10‑11 December 2018, Red Room, IAC
Malmö Academy of Music and the section of Musicology, Lund University hereby wish to announce a symposium on the publication format of Audio Papers.
We also invite you to submit audio papers proposals, which may be finished or presented as work‑in‑progress, to the event.
The symposium will bring scholars and artists from a wide range of practices in sound art and sound studies together. The format is that of a small-scale conference, with presentations and discussions of concrete matters of submitted audio papers. Following on from a series of laboratories at the Inter Arts Center (10‑11 December 2018, Red Room) this symposium widens the perspective on the novel practice of making audio papers by inviting two keynote speakers who represent adjacent and parallel developments in film studies and sound art, Miklós Kiss and Svetlana Maraš.
Convenors:
Sanne Krogh Groth, associate professor, Division of Musicology, Department of Arts and Cultural Sciences
Stefan Östersjö, chaired professor of musical performance at Piteå School of Music, Luleå
Technical University and associate professor of artistic research at the Malmö Academy of Music
SUBMISSION GUIDELINES
Please submit your proposal no later than November 1, 2018.
Format of submission:
‑ Title of audio paper
‑ Abstract (150‑200 words)
‑ Bibliography
‑ Biography (100 words)
Although the format is flexible, we welcome shorter audio papers of 12‑15 min. If possible, please also submit an audio file with an extract of the audio paper!
Proposals should be sent to sanne@seismograf.org no later than November 1, 2018.
Read more about the audio paper here:
http://seismograf.org/fokus/fluid-sounds/audio_paper_manifesto
---
Call for Papers | Sound Thought 2018: Signal
Sound Thought 2018: Signal
Centre for Contemporary Arts, Glasgow
November 15-18, 2018
Sound Thought is an annual festival of music and sound research, composition, and performance run by postgraduate students from the University of Glasgow. Sound Thought presents a unique opportunity for postgraduate researchers by providing them with a platform to present their research in a collaborative, interdisciplinary environment alongside the work of contemporary practitioners.
The theme, Signal, will be explored by exhibiting works contextualised by the following subthemes:
Signs of change
Signalling new forms of expression in music and the arts; cultural trends
Communication and protest
New methods of communication and collaboration in the face of adversity
Analog and digital signals
Developments in technology and their integration into practice and research
Call for Submissions and Proposals
The Sound Thought committee welcomes submissions from postgraduate researchers, academics, professionals, and practitioners of music, sound art, and electronic and audiovisual media, as well as from artists in other fields.
Submission of installations, performances, and fixed-media works are welcome. If you have an additional form or idea, please feel free to contact us to discuss your idea. We also welcome the submission of works currently in progress.
Further information and application forms are available from www.soundthought.co.uk.
The deadline for submissions of proposals is October 24, 2018.